Most people are aware of the fact that working as an electrician is inherently dangerous, and electricians must complete extensive job training and safety education to perform their work safely and successfully. Unfortunately, even the most experienced electricians suffer injuries during their work, and these injuries can easily pose substantial short- and long-term complications to victims. Yet, when it comes to the most common injury as an electrician, electrical burns are the most common cause of workers' compensation claims among electricians throughout California.
An electrical burn occurs when the skin is exposed to a high voltage electrical current. Electricity is not visible to the naked eye in most cases, and an electrical system may appear to be shut down when it has electricity coursing through it. As a result, electricians can suffer electrical burns, even if they wear appropriate safety equipment at work.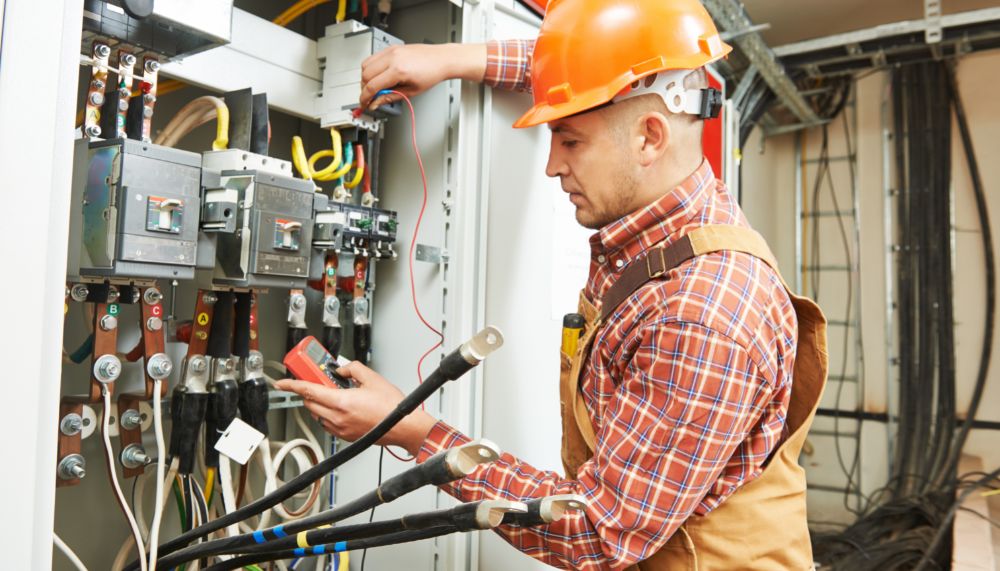 What Happens After an Electrical Burn?
Electrical burns can be very complex and damaging injuries. Most people think of electrocution as an injury from electricity coursing through the body, but media depictions of electrocution injuries are typically far removed from reality. Direct exposure to electricity can cause intense burns at the injury site and result in various medical complications throughout the body.
A severe electrical burn may cause tremendous physical damage to the skin and nerve damage, interrupt the functions of internal organs, and even interrupt the rhythm of the victim's heartbeat. Most victims of electrical burns will require immediate medical care, and they often face long-term symptoms from these injuries that can interfere with their lives in various ways.
Potential Long-Term Effects of an Electrical Burn
Any burn can cause lasting damage to the victim, but electrical burns are especially harmful due to the internal complications they often cause. The victim may suffer extensive skin damage in the area affected by the burn, and treatment may entail skin grafting procedures and other invasive treatments. In addition, scar tissue is likely to form, resulting in permanent scarring that is not only disfiguring but also capable of causing various adverse symptoms.
Electrical burns can result in cardiovascular dysfunction, nerve damage throughout the body, and traumatic psychological damage to the victim. If you or a loved one is struggling with such effects from a workplace burn injury, it is crucial to know how to file a workers' compensation claim.
Filing a Workers' Compensation Claim for an Electrical Burn
If you or a loved one suffered an electrical burn at work, you likely have the right to file a workers' compensation claim through your employer. California requires all employers to have workers' compensation insurance coverage by law. Therefore, employers are legally required to provide their injured employees with the materials needed to file claims for workers' compensation benefits. Employers may not interfere with these claims in any way. Employers are also prohibited from penalizing an injured worker in response to their request to file a workers' compensation claim. This is retaliation, and the employer can face severe consequences for any intentional interference with an employee's workers' compensation claim.
The injured worker should report their injury to their supervisor immediately and request a workers' compensation claim form. The victim should seek medical treatment from any available doctor in an emergency. They will, however, need to visit a workers' compensation doctor once they stabilize. If you must file a workers' compensation claim in California, you should expect to visit a workers' compensation doctor for a medical examination and disability rating.
The workers' compensation doctor will evaluate the claimant's electrical burn, review their symptoms, and determine their prognosis for future complications. They will then assign the claimant a disability rating to determine their eligibility to receive benefits.
Workers' Compensation Benefits for Electrical Burns
When an injured worker suffers an electrical burn, they will not only face extensive immediate medical treatment but may also require ongoing care to rehabilitate from the injury. Workers' compensation typically covers the costs of all medical treatments an injured worker requires to heal from their injury and manage their symptoms. Additionally, the claimant can receive ongoing disability benefits while they are unable to work.
Most claimants who qualify for temporary disability benefits can receive weekly payments of up to two-thirds of their average weekly income for up to 104 weeks or until they heal from their injury completely and can return to work. If an injured worker can still work after their injury but cannot earn as much as before the injury, they may qualify for partial disability benefits that can help make up the difference in their income. However, it is crucial for them to report all earnings to the insurance carrier and to only accept work duties they can medically handle; otherwise, they may be accused of defrauding the workers' compensation system.
Can I File a Personal Injury Lawsuit Against My Employer?
If you qualify to file a workers' compensation claim for your electrical burn, it is unlikely that you will have the ability to sue your employer directly for the injury you suffered. This is because the laws involving workers' compensation in California typically protect employers from civil liability for their employees' workplace injuries. However, if your employer does not have workers' compensation insurance or intentionally caused your injury, you would have grounds for a civil suit. Additionally, if your electrical burn happened due to the actions of a third party, you could file a third-party personal injury claim against them to recover the damages not covered under their employer's workers' compensation insurance policy, such as your pain and suffering.
Ultimately, recovering from your electrical burn may entail a complicated workers' compensation claim process and a personal injury claim against the party who caused your injury. Whatever your situation entails, it is vital to have legal representation you can trust as you navigate the legal proceedings that follow your electrical burn injury. The Mitchell Law Corporation can offer the legal counsel you need in this challenging situation. To discuss your case with a reliable workers' compensation attorney, contact us today and schedule a case review with our team.